Home
​​Skimmy locks out digital pick-pockets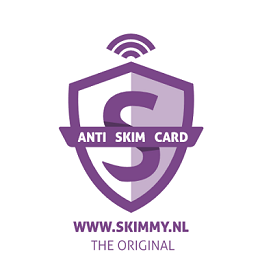 Ideal business gift, secure, smart, affordable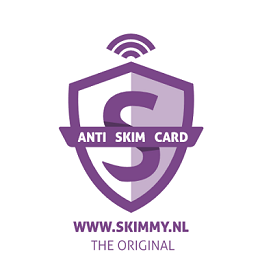 Double sided full color print with your design and company

Who is Skimmy?
Skimmy is your guardian angel. She protects you against skimming. With skimming criminals use a simple electronic device to copy data from your bank and credit cards from a distance. As a result your card can be used for payments. Skimmy has the size of a credit card, fits in any wallet or card holder and prevents skimming.
Skimmy's promotional power.
Skimmy is the perfect gift for your customers: safe, smart, compact and affordable. Skimmy will be printed with your design in full color all-over on both sides. The recipient always carries your brand with him.This ensures maximum exposure.
Why Skimmy? 5 convincing reasons.
Skimmy protects you against financial and identity fraud as a result of skimming
Skimmy offers maximum promotional power for your brand and company
Skimmy will be printed with your design using the latest digital techniques in full color from 100 pieces
Skimmy is simply kept in your wallet together with your bank cards, so no special card holder and expensive skim blocker wallet necessary
Skimmy is compact, ultra-thin and very affordable
Skimmy supports Orbis.
We donate 5% of our net sales to Orbis. Orbis helps to prevent avoidable blindness in third world countries. Because every human has the right to see. More information on www.orbis.org